Today we are talking about a very important topic - pets versus service animals. You may be a rental property owner who does not like to rent to potential tenants who have pets. However, it's very important for you to know that the Fair Housing Act as well as the American with Disabilities Act requires that tenants with disabilities are provided with the reasonable accommodations needed so they have the opportunity for the full use and enjoyment of their housing. According to the laws, allowing Denver tenants and their guests with disabilities to have access to a service animal is reasonable.
These regulations may seem, at first glance, to be an imposition on the property owner. If you prefer not to allow pets into your rental home, there are a number of good reasons for that. With pets come the possibility of noise, territorial disputes between animals, clean up problems and the list goes on. However, there are benefits to these regulations as well, and you'll need to consider those.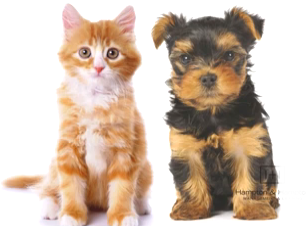 The first thing you need to understand is the legal definition of a disabled person. Most federal laws consider a person disabled if he or she has a mental or physical condition that substantially limits one or more life activities such as walking, seeing or working. Some people with disabilities use a service animal, which in most cases is a dog or maybe a cat or a bird. Keep in mind a service animal can be of any size, breed or weight. The most important factors you need to know as a rental property owner when it comes to service animals are these:
A service animal is not a pet.

You cannot ask for a pet deposit from a tenant who has a service animal, which is something different from a security deposit.

You cannot impose restrictions on the size, weight or breed of the service animal.

Most importantly, you cannot refuse renting to a disabled person who has a service animal.
There is a lot more we can add to this topic, but this is a brief summary of the most essential requirements you should know. We hope it was helpful, and please feel free to contact us at Alborz Real Estate Company for more information on staying within the legal requirements when it comes to service animals in your rental property.