Aurora Property Management
Let Us Manage Your Aurora Rental Property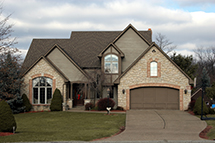 Alborz Real Estate Company began property management in 2001 with (5) properties and now manages hundreds of properties throughout the Front Range and the Aurora Metro Area. We have been able to continually grow our portfolio due to our dedication to customer service, the careful management of our client's investments, competitive rates, and our commitment to technology. Our mission is to increase the quality and effectiveness of managing single family homes, townhomes and condominiums one client at a time with our unique ability to understand the needs of our client's, in-depth knowledge of management and the market as well as cutting edge technology.
What we do as your Aurora property manager:
Upfront Fees
Whether we list your property for rent or for sale, if you don't get paid - we don't get paid.
No Cancellation Penalties
We are absolutely confident in the quality of our property management services that we guarantee our contract with you will contain no cancellation penalties! Don't be trapped or fooled by a contract. Should your situation change and you no longer need our services, we will close out your account with no penalty assessed!
Free Advertising
We advertise on multiple web sites for maximum exposure and never charge our owners for the cost of advertising.
Legal Expertise
We utilize the services of Colorado's leading eviction attorney firm who deliver in-depth, detailed, legal advice and expertise. Not only are they experts in the area of evictions but all other landlord, resident issues as well. If we as a property management company do not have the answer to your question or circumstance our attorney is always available to advise you with the simplest to the most complex issues.
The Best Technology in the Industry
Online bill pay, direct deposit into your account, maps to available properties, online, safe, and secure computerized resident screening, data backups, electronic delivery of inspection reports and much, much more.
Comprehensive 24/7 Property Maintenance Services
Our experienced team can provide everything from routine maintenance to emergency repairs at the lowest possible cost. All technicians are fully insured.
Comprehensive Screening of Tenants
We will run a full credit report, national & local criminal report, social security number verification, and eviction reports on every prospective applicant. We will then provide all this information to you, the property owner, and then YOU will decide if you want this applicant as a resident. Of course, we are always available to assist you with our numerous years of experience in the property management field!
Determination of the Optimal Rental Amount
Our large rental inventory means we know the heart of the rental market. We will discuss a range of rents with you and YOU will decide how much rent to charge.
Coordinate Tenant Move-in
We will collect any prorated rent, the first month's rent and security deposit, provide keys and prepare all lease agreements. We protect you from disagreements regarding move-in condition by making a video of the property and providing you and the resident with copies.
Rent Collection
We aggressively collect rent. We personally call if rent is late. Our legal expertise allows us to pursue collections and legal remedies in the courts.
Monthly Statements
Provide you with monthly itemized statements showing rental income and expenses and a copy of all invoices for maintenance.
No Maintenance Mark Ups
We hire and contract only the best of the best in each individual field. All receipts provided. Manage eviction proceedings if necessary.
Inquire About Our Services
Aurora Area Information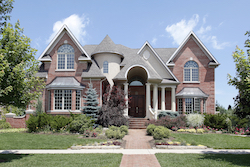 Aurora originated in the 1880s as the town of Fletcher, taking its name from Denver businessman Donald Fletcher who saw it as a real estate opportunity. He and his partners staked out four square miles east of Denver, but the town - and Colorado - struggled mightily after the Silver Crash of 1893. At that point Fletcher skipped town, leaving the community with a huge water debt. Inhabitants decided to rename the town Aurora in 1907, after one of the subdivisions composing the town, and Aurora slowly began to grow in Denver's shadow becoming the fastest-growing city in the United States during the late 1970s and early 1980s. Rather aptly, Aurora, the city composed of hundreds of subdivisions thus carries the name of one of the original development plats from which it sprang.

Although Aurora has long been considered by many only as one of Denver's larger suburbs, Aurora's growing population in recent decades (now over half the size of the City of Denver) has led to efforts for co-equal recognition with its larger neighbor. Former mayor Dennis Champine once expressed the somewhat whimsical notion that eventually the area would be called the "Aurora/Denver Metropolitan Area". Indeed, since the 2000 Census Aurora has surpassed Denver in land area, and much of Aurora is undeveloped, while Denver is more fully built-out. However, such efforts are somewhat hampered by the lack of a large, historically important central business district in the city. Aurora is largely suburban in character, as evidenced by the city's modest collection of tall buildings.
Areas We Serve
Greenwood Village
Highlands Ranch
Centennial
Englewood
Glendale
Castle Rock
Castle Pines
Edgewater
Thornton