Today we are talking about some of the most important things you should know about your tenant's security deposit.
Security Deposit Timeline
Here in the state of Colorado, a landlord must refund a tenant's security deposit within 30 days of the tenant leaving the property. This can be the termination date which is listed in the lease, or if you evict the tenant then the 30-day clock starts as soon as the tenant leaves the property. In some cases, you have the right to release the deposit within 60 days after the tenant leaves. However, you must state that in the lease if you plan to wait 60 days, otherwise you need to follow the 30-day legal guideline.
Move In Process
There is no such thing as non-refundable security deposits in Colorado. Every security deposit is refundable. Most rental property owners have a hard time with refunds after the tenant leaves the property because they aren't sure what can be deducted from that deposit given the condition of the property. To help, we recommend that you take a lot of high resolution pictures before turning the property over to the Denver tenant. When the tenant takes the keys from you, do a complete walk through with the tenant and talk about the property's features. For example, show the tenant where the furnace is, where the shut off valves are and how to change the air filters.
Move Out Process
Once the tenant is gone, it's very important to visit the property as soon as possible. Take another collection of detailed pictures to document the condition of the property. You'll also need to contact the utility companies to make sure all services are transferred into your name. Make sure the water bill is paid in full and if not, ask for a final reading. You can deduct the final water bill from the tenant's security deposit. This only applies to water, not the electric and gas companies.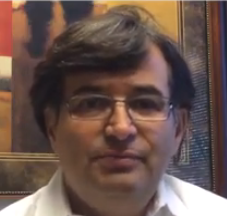 You are permitted to deduct for damages. When you do the repairs, get written invoices and keep in mind you cannot charge a tenant for wear and tear. That's one item that most property owners have a hard time understanding. Carpet and other items can only be charged a portion of the replacement cost unless it was brand new when the tenants moved in. This does not include having a pet in the house.
Always provide a written security deposit refund report showing what has been deducted so the tenants know why and what it costs. If you have any questions, please contact us at Alborz Real Estate Company.