Our topic today is how to screen a prospective tenant who is interested in your property so you know you are getting the best tenants you can find.
Rental Application
The screening process always starts with a detailed rental application. Ask the prospective tenant to provide you with a complete name, including the middle name, a social security number and date of birth, the most recent residential addresses, employment information, any pets, as well as their most current landlord and previous landlord contact information. Anyone in the household over the age of 18 should also fill out a rental application. It doesn't matter if they have a source of income or will be contributing towards rent. You want that information so you can check their background.
Screening Reports
Once you gather all the necessary information on the application and you collect supporting documents such as copies of driver's licenses and the most recent pay stubs, take all of that information to a professional screening company. The company will run all the necessary reports and provide the information you're looking for.
Ask for a complete credit report and credit score. You also want a nationwide criminal search which should include the sex offender list and the homeland security watch list. You will also need a national eviction report so you'll know if the applicant has ever been evicted from other properties in the U.S. Ask for a social security verification report so you can confirm the social security number listed belongs to the person who's applying to rent your property.
Reviewing Reports
You must be aware that the responsibility of securing that person's sensitive information is on you. The Federal Credit Reporting Act requires you to take strong measures to protect that personal information. Keep all your applications in places such as a locked filing cabinet so no one else has access to information belonging to your applicants.
Carefully review all the reports and if anything doesn't look right, ask the questions of the applicant directly. Make sure person has clean records and use a financial matrix that qualifies the tenant for the property you're renting based on verified income.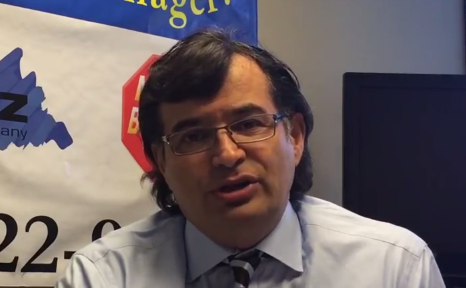 Many property owners are curious about what it will cost to get all this background information. The rental application costs around $25 to $45 these days and most landlords ask the tenants to pay the application fee.
This is a summary of what's involved in screening a tenant. If you have any questions, please contact us at Alborz Real Estate Company, and we'd be happy to tell you more.