Northglenn Property Management
Let Us Manage Your Northglenn Rental Property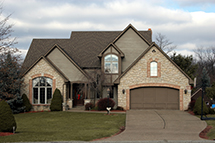 Alborz Real Estate Company began property management in 2001 with (5) properties and now manages hundreds of properties throughout the Front Range and the Northglenn Metro Area. We have been able to continually grow our portfolio due to our dedication to customer service, the careful management of our client's investments, competitive rates, and our commitment to technology. Our mission is to increase the quality and effectiveness of managing single family homes, townhomes and condominiums one client at a time with our unique ability to understand the needs of our client's, in-depth knowledge of management and the market as well as cutting edge technology.
What we do as your Northglenn property manager:
Upfront Fees
Whether we list your property for rent or for sale, if you don't get paid - we don't get paid.
No Cancellation Penalties
We are absolutely confident in the quality of our property management services that we guarantee our contract with you will contain no cancellation penalties! Don't be trapped or fooled by a contract. Should your situation change and you no longer need our services, we will close out your account with no penalty assessed!
Free Advertising
We advertise on multiple web sites for maximum exposure and never charge our owners for the cost of advertising.
Legal Expertise
We utilize the services of Colorado's leading eviction attorney firm who deliver in-depth, detailed, legal advice and expertise. Not only are they experts in the area of evictions but all other landlord, resident issues as well. If we as a property management company do not have the answer to your question or circumstance our attorney is always available to advise you with the simplest to the most complex issues.
The Best Technology in the Industry
Online bill pay, direct deposit into your account, maps to available properties, online, safe, and secure computerized resident screening, data backups, electronic delivery of inspection reports and much, much more.
Comprehensive 24/7 Property Maintenance Services
Our experienced team can provide everything from routine maintenance to emergency repairs at the lowest possible cost. All technicians are fully insured.
Comprehensive Screening of Tenants
We will run a full credit report, national & local criminal report, social security number verification, and eviction reports on every prospective applicant. We will then provide all this information to you, the property owner, and then YOU will decide if you want this applicant as a resident. Of course, we are always available to assist you with our numerous years of experience in the property management field!
Determination of the Optimal Rental Amount
Our large rental inventory means we know the heart of the rental market. We will discuss a range of rents with you and YOU will decide how much rent to charge.
Coordinate Tenant Move-in
We will collect any prorated rent, the first month's rent and security deposit, provide keys and prepare all lease agreements. We protect you from disagreements regarding move-in condition by making a video of the property and providing you and the resident with copies.
Rent Collection
We aggressively collect rent. We personally call if rent is late. Our legal expertise allows us to pursue collections and legal remedies in the courts.
Monthly Statements
Provide you with monthly itemized statements showing rental income and expenses and a copy of all invoices for maintenance.
No Maintenance Mark Ups
We hire and contract only the best of the best in each individual field. All receipts provided. Manage eviction proceedings if necessary.
Inquire About Our Services
Northglenn Area Information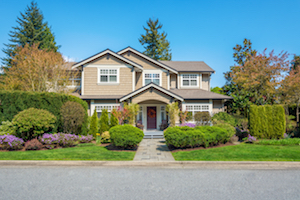 It was in the spring of 1959 that Perl-Mack Co. finalized plans for a large subdivision north of Denver in unincorporated Adams County. The plans for this new community included designs of commercial, industrial, recreational and school areas that was to be centered around a regional shopping complex.

On June 30, 1959, more than 15,000 people visited the first five show homes, located on the northeast corner of what is now the intersection of Interstate 25 and 104th Avenue. Those visitors were so impressed with the homes, which ranged in price from $13,500 to $20,350, the high volume of orders swamped Perl-Mack's staff.

By October 1962, this new development grew to have 10,000 residents and 3,000 homes. Only a few years old, the development received national recognition and was named "The most perfectly planned community in America" by Life magazine. The regional shopping center planned for this new community opened in 1968, it was called the Northglenn Mall.

Despite the effort of the city of Thornton to annex the North Glenn subdivision, opposition by active citizen groups and a ruling of the Colorado Supreme Court in 1969 allowed Northglenn to proceed with incorporation. Northglenn officially became a city on April 18, 1969. The first municipal election was held in April 1969 to elect the first Mayor, City Council, City Clerk and City Treasurer. Hugh Danahy was elected the first Mayor of the city.
Areas We Serve
Greenwood Village
Highlands Ranch
Centennial
Englewood
Glendale
Castle Rock
Castle Pines
Edgewater
Thornton