Today we are taking the opportunity to talk about what Alborz Real Estate and its property management division can do for you.
Managing Capacity
We are not an imagery driven office. That means we don't strive to manage 500 properties. Our goal is to keep our portfolio manageable so we can give your property the personal attention it needs. We don't want to let our portfolio grow to more than 150 properties at any one time. We want to get to know your property inside and out. This is extremely important when it comes to managing your property and
finding a qualified Denver tenant
.
Marketing and Management
Our strength is in marketing and management. We work hard to get the highest possible rent from the most qualified A+ tenant. It's also our goal to keep the property's expenses low so that we're able to strengthen your cash flow.
Innovative Technology
We are technologically savvy. When you work with us, we utilize all methods of technology for communication, marketing and data storage. We use one of the most advanced property management software platforms for operations and accounting. This enables us to provide monthly and yearly accounting reports.
Market Knowledge
It's important to mention that like you, I own rental properties. I know what is really important to the owner of a rental property and we work hard to meet your expectations. We're only a phone call away. At Alborz Real Estate, we have been managing properties in the Denver metro area for over 17 years. In that time, we have leased and managed over 1,500 properties. We know the market very well and we have seen it when it's hot and served it when it crashed. We're a proud member of the Denver Better Business Bureau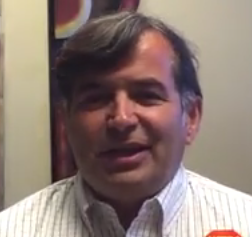 and we've had no complaints. We treat tenants respectfully, and a large percentage of our tenants renew their leases. We have been able to ask for rental increases at every lease renewal.
There is a lot more we'd like to tell you about the services we provide and the work we do. If you'd like to hear more, please
contact us
at Alborz Real Estate.