Our topic today at Alborz Real Estate is how much money you as a rental property owner should put aside for your rental property. Perhaps the biggest thing that could go wrong is a maintenance related issue. Whether you own a single family home, a condo or a townhome, the numbers can drastically vary when it comes to maintenance budgeting.
Maintenance is a big responsibility for every Aurora, CO landlord, and you need to take it seriously. In fact, you must pay attention to it on a daily basis. The best way to save money on maintenance costs is through preventative maintenance. There are certain things you should do regularly to the property such as changing the filters on your furnace, winterizing your sprinkler system, landscaping maintenance and other issues like that.
Many times, landlords rely on the tenant to take care of these things. I recommend that you always keep an eye on the property, even if your tenant is responsible about these matters. Stay in close contact with the tenant and ask if the filters are being changed regularly.
The more expensive items in the maintenance arena are your furnace, the water heater, the roof, any siding, sprinkler systems and landscaping. But even in that short list, the furnace is going to be the most expensive repair cost. That's why it's important to have the system cleaned and serviced once a year, especially if your property has central air. Use a licensed HVAC contractor who can help you prolong the life of the furnace and tell you how much more life is left in your system. That way, you can be prepared and you'll know what kind of timeframe to use for your budget. If the furnace breaks down, a new furnace and installation can cost you between $3,000 and $5,000. So keep an eye on it and take care of it every year.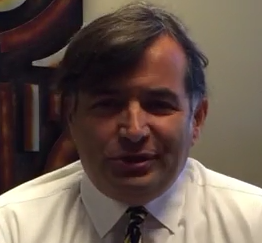 In Colorado, there are habitability laws when items like furnaces and water heaters are broken. The state requires landlords to replace these things immediately to keep the property habitable for tenants. You'll have a day or a day and a half to react to it and replace it. Be prepared.
Hopefully this information is useful to you as you're planning for your maintenance needs and budgeting for preventative work. If you have any questions regarding maintenance and the costs associated with it, please contact us at Alborz Real Estate Company.