Today, we are talking about the eviction process in the state of Colorado. Of course, this isn't my favorite topic and I don't wish for you to ever get to the point where you need to understand eviction. It's usually necessary for two main reasons; monetary reasons or non-monetary reasons. Not paying rent is a simple example of why you'd evict for monetary reasons. Non-monetary reasons include the tenant engaging in disruptive activities in the neighborhood, association violations or other things that aren't permitted according to the lease.
Monetary Evictions
If a tenant has not paid rent on time, in Colorado you as the landlord are required to serve a Three Day Notice. This notice must be delivered to the property. If someone is there, you can hand deliver it. Just document who you gave it to, what day you delivered it and what time. This is very important information to collect. If no one is there post the notice on the front door. Document the time you posted that notice. We all have smart phones with cameras, so I recommend taking a picture once you post it.
After the Three Day Notice expires, go to the county court where your property is located. In Aurora, that's the Arapahoe court. You'll file at court for the eviction hearing. It will take seven to 10 days for that hearing to occur and at this point, we recommend you consult with an attorney who specializes in landlord and tenant law. Attorneys in this matter are very affordable. You'll pay $300 or $400, but once your Three Day Notice expires and the tenant hasn't paid, it's best to have an attorney take it from there. Your lawyer will show up at the eviction hearing and talk to you about your options.
In Colorado, monetary evictions happen fast. From the day you post the notice to the court date, there's a waiting period of just a few weeks. It's usually over in less than 30 days.
Non-monetary Eviction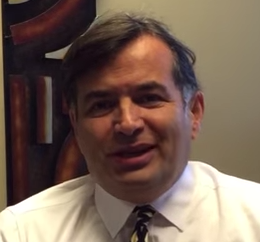 Evicting a tenant for non-monetary reasons requires several notices. Each notice has a time window that needs to be followed, whether you hand deliver it or post it on the property. You have to wait for the time window to expire. Then there's another notice. In most cases, three notices are served. It's very time consuming and these notices are designed to give the tenant the opportunity to correct what is wrong.