Today we are talking about the process of renting out your property and what you have to do in order to get the best tenants for the highest rent.
Pricing
The process really starts with setting the rental price. Setting the right price is critical in getting a quality, A+-type tenant for your property. In order to
set the rental price
, you need to study the competition. Find out how many properties similar to yours are available for rent in the area, how much they cost and if there are any rental incentives offered by landlords. Knowing your competition and their prices will help you establish a fair and competitive price for your own home.
Property Condition
The condition of your property is essential. It has to be in immaculate condition. Make sure it is clean, ready to go and everything is looking sharp. You don't want any pending repairs; everything must be in full working condition. The condition of your property has a big impact on attracting the right tenants and charging the highest dollar amount.
Responsiveness
Respond to the inquiries expeditiously and take each inquiry seriously. If you miss a call, return it immediately. Remember that someone who is looking to rent is probably at their computer and they have pulled up your listing on Craigslist or Rentals.com or Trulia.com or one of the other sites. They make the call and if you don't answer, they'll go to the next listing. As soon as they get a response, they make an appointment, visit the property and if things go well - they take it. So you've lost that opportunity by not answering your phone or returning the call.
Fair Housing
Act The Fair Housing Act is an important part of finding a tenant. You must know this law and follow it religiously. It's in place for your benefit and the tenant's protection. Know what that law is and make sure you don't violate it.
Municipality Requirements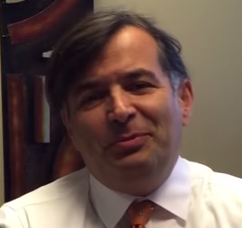 Finally, make sure you meet the municipality requirements. For example, smoke detectors and carbon monoxide detectors are necessary. Know the requirements and keep those detectors in working condition. Train your tenants on how to use them and how often batteries need to be replaced.